Every season comes with its own set of trends and if you are someone who loves fashion and likes to keep up with the trends but it is always wise to invest in the trends that you can happily wear even after the trend fades away. There are a lot of trends that I have been loving this summer and I decided to compile a list of five 'IT' trends this summer. Along with the trends I am also sharing my wishlist from Zaful and Rosegal.
GINGHAM
You can check out gingham ruffle skirt here ( PC : google)
Gingham has been a street style favourite for quite sometime now. Gingham fashion has gone to the next level by the incorporation of ruffles. Gingham plus ruffles are so cute together that you can't really say no to them. I am here sharing few of the gingham plus ruffles pieces that have been on my wishlist for quite sometime now.
This cute yellow gingham set is also on my wishlist. This also comes in a classic black and white gingham.
80's INSPIRED VINTAGE GLASSES
Buy these oval retro sunglasses.
Last season the sunglasses were all about the bigger the better. However this season has been about smaller and clearer glasses. Inspired by the fashion of eighties, oval, round, hexagonal shapes in smaller frames are all the rage this season. Remember Selena Gomez's red oval sunglasses right? Now you now what I am talking about!!
Buy Selena Gomez sunglasses here.
STRAW BAGS
To be honest straw bags are the cutest bags of 2017. Straw bags are a fun change from the leather bags that we have been seeing. These bags are a statement accessory that can make any outfit from fab to drab. This tassel straw bag has been on my wishlist for the longest time.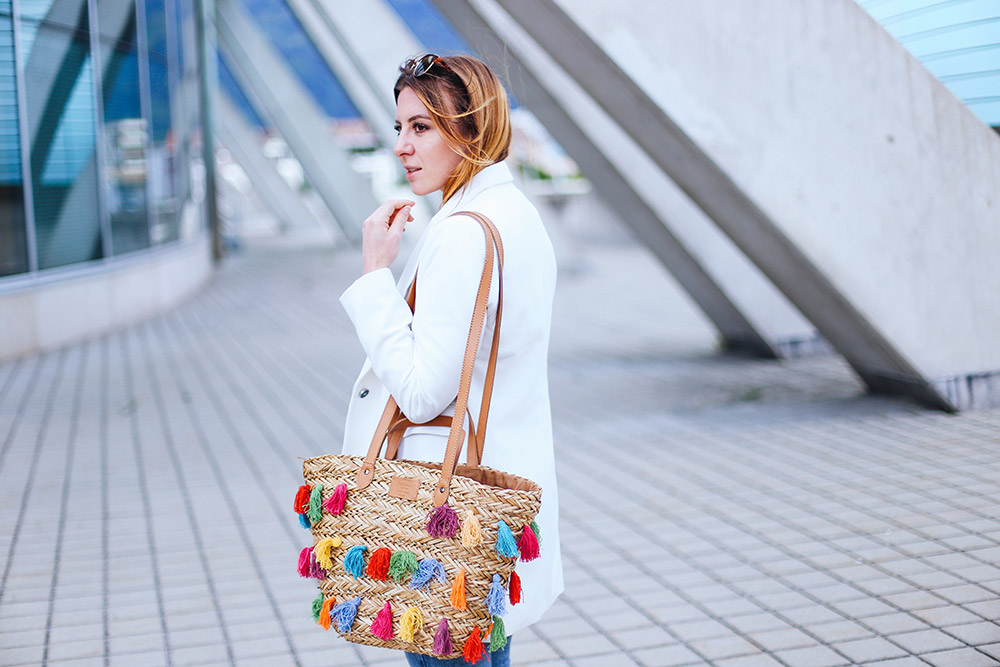 PC : whoismocca
RETRO BIKINI
Take inspiration from the 1950s pin-up girls and get yourself a
retro bikini
this summer. The high waist bottoms hide all that holiday tummy fat and give the perfect hour-glass figure. I found this retro high waist denim bikini at zaful and can't wait to run around the waves in this one.
BOW KNOT TIE-UP TOPS
Bow knot tie up tops/ shirts/ crop tops are everything this summer. You are totally living under a stone if you aren't already crushing over them. These tops are really cute and fun, perfect for summer. Is it just me or do these tops look even cuter in tropical prints? Well you will have to agree once you see this totally amazing tropical
palm print bow knot tie up top with cute high waist ruffle shorts.
These are just a few of the items that are in my wishlist. You can check out more on Zaful and Rosegal.
Follow Moda Yalda on Instagram and Facebook.
Until Next Time
xx
Charuta